Are you Looking for Another Relationship Because of Fear?
Feb 05, 2015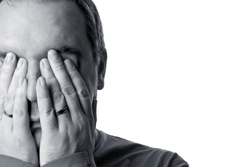 It's not uncommon for men and women to start looking for another relationship before the divorce is even finalizes. Often, they are looking for something serious to turn to after the divorce is finalized. This is treading in dangerous waters and usually fueled by fear.
Stability
Most are seeking the stability they enjoyed in their married relationship. This is dangerous because it won't necessary be the same. Couple hood is a great thing and provides stability, but it's not always the same when you are trying to find a new relationship before the other one is completely over.
Fear of Getting Older
Women more than men, but both genders may fear that they are getting older and running out of time. This fear can lead to looking for a new relationship before you're ready. If you're going through a divorce, this can be difficult to hear, but you're probably not ready to start dating yet.
No more Problems
Many men and women think falling in love will solve all their problems. During a divorce, it can seem like everything is a problem. Nothing will be solved by trying to find love during this time. Instead, it will just complicate things.
Many fears drive people to start looking for love before they are ready, when going through a divorce, you may encounter these fears:
Fear of Social Ramifications
Fear of an Uncertain Financial Future
Fear of Loneliness
Fear of Getting Older, Fatter or Uglier
These are normal fears that many people go through during a divorce, but the fears are not a good reason to seek out a new relationship until the divorce is finalized and you have found closure. Don't rush into a new relationship just because you are afraid of what the future will hold. Instead, take the time to find yourself before moving on to find love again.
Tags:
Add Pingback