How to Reduce Divorce Legal Costs
Feb 19, 2016
While you should never go to court without a divorce attorney by your side, there are things you can do to significantly reduce the costs associated with your case. Most people will find that this process can be long and complex, but there are various things that individuals can do to reduce these risks and to reduce the overall process's difficulties. Don't overlook the value of working closely with an area attorney, and keep the following in mind.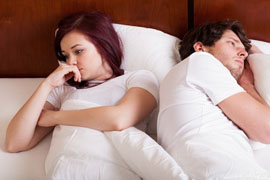 Discuss All of Your Needs Upfront
One of the most common mistakes people make when it comes to filing for divorce isn't telling their family attorney enough. In short, if you leave information out now, chances are good that you are going to have to deal with it later. Instead, spend some time talking to your attorney about everything including all sources of income, all types of debts, and all assets. Your attorney is there to help you.
Other Tips to Streamline the Process
Take a look at these tips that can help to minimize the process's complexity:
Be sure to focus on legal matters with your attorney. If you are facing emotional trauma and trying to "get back" at your soon to be spouse through your attorney, it will cost more. Instead, when dealing with emotional elements or frustrations related to depression or grief, talk to a mental health professional instead.
Communicate openly with your attorney. Often times, you may be able to send information in through fax or email. The key here is to avoid delaying the process.
Discuss your needs and your desire for affordability with your attorney. He or she can help you to ensure the process is as straightforward as is possible.
Don't forgo having the key legal support you need by your side. There are many questions you have, though. Be sure to meet with your attorney once you've had the time to think about your questions.
Tags:
Add Pingback