Is the Silent Treatment a Good Way to Handle Disagreements?
Apr 03, 2015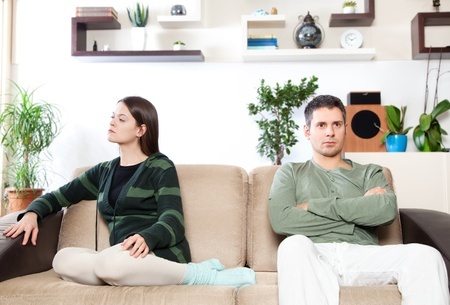 The silent treatment is a commonly used method for handling disagreements but unfortunately most don't realize that it's a poor method to resolve an issue. It's not only a sign of immaturity but it's an angry and aggressive way of handling marital problems and communication.
When your spouse or significant other shuts down and offers noting more than the silent treatment, it's a refusal to communicate and emotionally abusive treatment. Here is a look at why the silent treatment is an awful way to handle disagreements and what should be happening instead.
What does the silent treatment really communicate to your spouse?
The silent treatment is an abusive way of really saying that the disagreement is completely the other person's fault and that the person implementing the silent treatment is refusing to deal with the issue. It's communicating that you are unwilling to resolve an issue because you are now acknowledging or addressing the problem. It also shows that you are not strong enough to solve problems appropriately.
Signs of the silent treatment
How can you tell if your spouse is using the silent treatment? When your spouse leaves the room as you enter or talks to others around but not to you, those are clear signs of the silent treatment. Watch for your spouse to avoid you at meal times, turn their back on you in bed and not respond to your questions. Sometimes they'll use the children as a messenger and refuse to speak to you.
The effects of the silent treatment
Eventually you'll start to internalize the marital problems and take the responsibility since your spouse refuses to communicate. This could lead to depression and anxiety and you'll feel on guard in the future in fear of speaking your mind. It communicates that your needs are not important to your spouse.
Keep in mind that a marriage won't survive with use of the silent treatment because it will cause your spouse to emotionally withdraw and eventually give up on the marriage.
Tags:
Add Pingback