3 Factors You Need to Know About Divorce Law in Michigan
Dec 04, 2015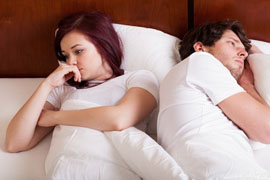 You're thinking of filing for divorce, but you don't know what to expect. The decision to file for divorce isn't always one that should focus on the legal aspects of the process, but for many the legalities are life changing. Consider these three common areas of divorce law in Michigan that individuals often want to know more about.
Can you file in the state if your spouse doesn't live there?
To file in Michigan, one of the spouses must have lived in Michigan for at least 180 days prior to the actual filing and must live in the county he or she is filing in for at least 10 days immediately prior to the application. Exceptions do apply, but in most cases, only one person has to be in the state to file.
Is there a waiting period in Michigan for divorce?
Individuals who are filing for divorce will need to wait a minimum of 60 days as a waiting period before the court will grant the divorce. This begins the day that you file the divorce complaint.
What are the legal grounds for divorce in Michigan?
Unlike many other states, Michigan's rules on legal grounds for filing for divorce are much more lax. Generally speaking, the state is a no-fault state when it comes to divorce. The state will agree to dissolve the marriage if there is a breakdown of the relationship in some way that the objects of matrimony have been destroyed and there is no likelihood that it is possible to preserve the marriage.
Michigan divorce law is complex, but with the help of an experienced attorney, it can be possible to work through this sometimes challenging process. For those who are ready to file for divorce, the first step is to file a divorce complaint within the county in which you live. Your attorney can help you do this. It's often wise to work with an experienced divorce attorney who represents just you in the divorce proceedings. This is the first step in creating your future.
Tags:
Add Pingback