What Should You Know About Dealing with an Adversarial Divorce Attorney?
Jan 15, 2015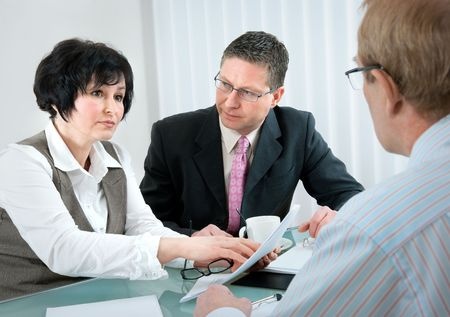 Most people hire a divorce attorney with the expectation that they are going to help them get closure on this tough time in their life. Sometimes divorce attorneys only make the conflict between you and your spouse worse.
If you've hired an adversarial divorce attorney and are ready to take control back, you need to take a few steps. Keep your anger in check, be a part of the decision making and be pro-active. Here is how to handle dealing with an adversarial divorce attorney.
Keep Anger in Check
While divorce attorneys are supposed to protect their clients rather and fight for them, warfare is created when you have an adversarial lawyer playing a role in it. While it's easy to let your anger take over, don't let it overcome logic and reason. Put your anger about the divorce aside in dealing with your attorney. Being reasonable rather than resentful will cause your attorney to follow suit.
Be Pro-Active
It will benefit you to be pro-active and ask questions. Being inquisitive about communications that take place between your lawyer and the courts is important. Make sure to keep copies of anything filed with the courts and watch for inflammatory language used in documents. Even if it was done by the opposing counsel, you can have it removed. It's important to be an active part of the process.
Help Make Decisions
Take a collaborative approach with your divorce lawyer by helping make decisions on important issues with your spouse. This is someone working for you and they should be flexible in meeting your needs. You can always hire someone different if they show resistance.
Your Lawyer is Your Responsibility
Keep in mind that you are responsible for your lawyer's actions. Make sure they are doing their job and not trying to destroy relationships. While they may be more versed in the language of the law, you know yourself and your spouse better. Make sure they follow instructions and keep conflict down.
Following these steps will help you in dealing with an adversarial divorce attorney.
Tags:
Add Pingback