How to Fire your Divorce Attorney When They Are Not Helping
Sep 12, 2014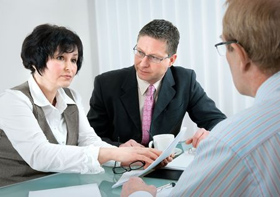 When you hire a divorce attorney for this difficult chapter in your life, you want someone who is going to make the process go smoothly and help you as much as possible. If you hire someone and are not happy with their services, you should feel that you are able to end the working relationship. Here is what you need to know to fire your divorce attorney.
Where to Begin
Your attorney is on record with the courts as being the attorney for this case. Because of this, you'll want to call the court clerk to notify them that this person will no longer be the attorney for your divorce proceedings.
Notify your Attorney
Along with paying your final bill, make sure you notify the attorney in writing that you no longer need their services with this case. Be sure to include the reasons and write it in a business tone. Ask for a receipt for the final payment from the attorney.
New Attorney
You'll want to hire a replacement right away and make sure they take the proper steps with the courts to be verified as the attorney for this case. Make sure one of you gets the files from the old attorney and also have them contact your spouse's attorney to advise them of the change.

Be careful to keep your emotions in check when firing your attorney so that no issues arise. Don't bad mouth your ex-attorney to the courts or when interviewing potential new attorneys because this will look bad on you and will make them question if they want to work with you.

Most attorneys have a relationship with one another and they may have to decline helping you in order to maintain their relationship with your ex-attorney.  Any issues with the ex-attorney should only be spoken with the Bar Association.
Tags:
Add Pingback